Serving agriculture through managed technology.

Lehigh Agriculture and Biological Services provides a full range of services tailored to meet the needs of an ever-changing agricultural research market.
LABServices provides Project Management to successfully complete product development activities using a menu of professional services tailored to assist the plant protection / biotechnology industry.
PRODUCT STORAGE & DISTRIBUTION
LABServices offers clients storage and distribution for experimental and commercially available crop production products to domestic and international testing locations. A full-time IOTA- and DOT-certified staff allows this service to efficiently store and distribute sample quantities of crop production and pest management products on an as-needed basis.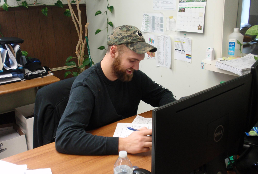 LABServices conducts a variety of contract-research field services for its clients at our 240 acre facility in Eastern Pennsylvania: in-house residue, field screening, and demonstration trials on fruit, vegetables, and field crops.

DOWNLOAD A COPY OF OUR BROCHURE HERE